About YardOwner.com
Grow Plants, Improve Your Backyard
YardOwner is a gradually growing practical landscaping and backyard gardening service for you. We help with plant care and landscaping, patio and deck maintenance, backyard gardening set-ups, outdoor composting solutions, driveway and yard hygiene, drainage construction, and many more. Our services are in all 52 USA.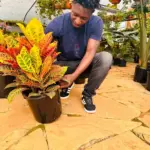 Alex Worley
Certified Master Gardener
Alex Worley is a gardening and landscaping expert, a certified master gardener (2019), and an experienced plant care expert. He co-founded YardOwner to provide service and share backyard care, maintenance skills, and ideas with his global audience.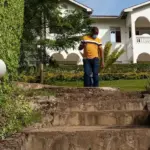 Joe Hammond
Landscaping Expert
Joe Hammond is a high school Agriculture teacher, but 18 years ago, he developed a passion for gardening and started doing it right in his backyard. He shares his gardening, backyard improvement, and DIY tips right here.
Our goal is to educate our customers besides serving them. Therefore, we have helpful guides on yard tools, landscaping, patios, decks, porch, balconies, driveway maintenance, weed control around the backyard, lawn care and maintenance, and much more.
Our Reader Favorites
Latest Posts on YardOwner
Here are the latest articles on various yard care and maintenance topics.
YardOwner Categories
To navigate this website, click on the topics of interest below: